The General Administration of Customs is the national customs authority of the People's Republic of China. It is a ministry-level authority and monitors the import and export of goods and services from and to China. It also collects various taxes and duties on behalf of the state: VAT, import tax, excise duties and indirect taxes such as air passenger tax, climate levies, insurance tax, landfill tax and mineral oil tax.

Following a restructuring of public offices and ministries in 2018, China Customs currently employs around 100,000 people. These carry out traditional customs and border protection tasks such as health checks at external borders, inspection and quarantine for import and export of animals, plants and their products, import and export of food, and inspection of raw materials, among others. The GACC works in 42 customs districts and operates a total of 678 customs posts nationwide. In cooperation with other border agencies, China Customs aims to provide an efficient and effective service at the external borders. The GACC protects the national security and interests of the People's Republic and facilitates international trade.
The GACC is responsible for the GACC registration for food imports into China.
The China National Accreditation Service for Conformity Assessment, referred to in the following text by its abbreviation "CNAS", is responsible for the accreditation of certification companies, laboratories and inspectors. The department is under the authority of the Certification and Accreditation Authority of the People's Republic of China (CNCA) and is authorized by the CNCA to issue inspection certificates in accordance with legal requirements.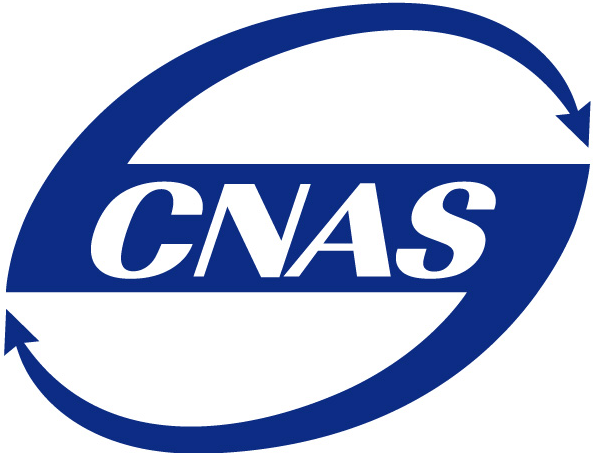 The CNAS was founded on 31 March 2006 and was formed from the merger of the accreditation body for certification service providers CNAB and the accreditation body for laboratories CNAL. The organizational structure of the CNAS consists of the Board of Directors, the Executive Committee, the Technical Committee for the Certification Body, the Technical Committee for Laboratories, the Technical Committee for the Inspection Body, the Evaluation Committee, the Complaints Handling Committee, the Consumer Committee and the Secretariat. The CNAS Board consists of members from 65 organizations, which in turn represent five stakeholder groups: the Chinese government, conformity assessment bodies, conformity assessment service customers, conformity assessment users and technical experts.
The mission of CNAS is to promote the work of conformity assessment bodies and to support their development in accordance with legal standards and regulations. CNAS helps conformity assessment bodies to perform their services as independent, scientifically correct and with accurate results. The CNAS is active in international cooperation and is considered a recognized partner. Thus, it is a member of the International Accreditation Forum (IAF), the International Laboratory Accreditation Cooperation (ILAC) and the Asia-Pacific Accreditation Cooperation (APAC).
In summary, the work of the CNAS is to determine whether a laboratory or inspection body may operate as a nationally accredited testing body. The assessment for this follows the ISO standard 17025. Upon completion of a successful CNAS accreditation, the company receives a certificate and is listed on a national directory.
For the product tests which are part of the CCC certification a CNAS accreditation is necessary.
The Standardization Administration of China is the state standardisation authority of the People's Republic of China. It was founded in April 2001 and authorised by the State Council to take over the unification, supervision and coordination of the Chinese standardisation system. SAC represents China as a member of the International Organisation for Standardisation (ISO), the International Electrotechnical Commission (IEC) and other international and regional standardisation organisations. Furthermore, the SAC is responsible for organising activities of the Chinese National Council for ISO and IEC.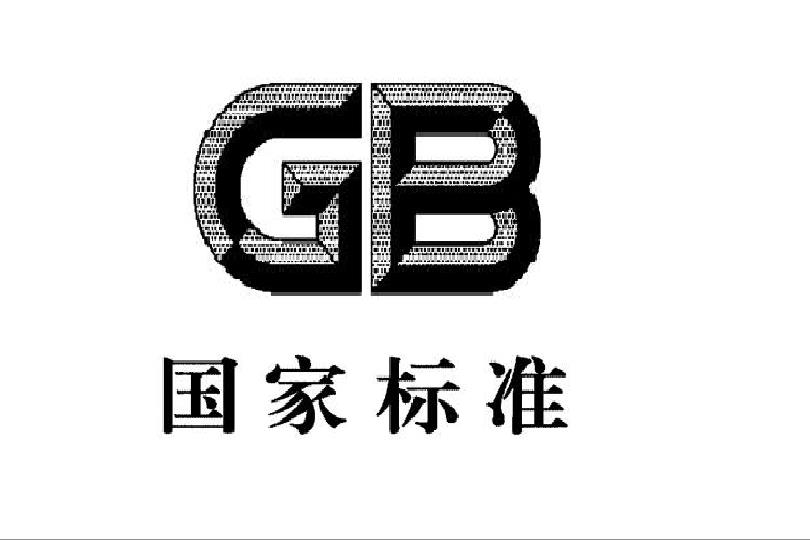 The SAC approves and plans the implementation of cross-state cooperation and exchange projects in standards. The SAC headquarters is located in Haidan District in the capital Beijing. As part of an administrative reform in 2018, a new "super-authority" was created in the form of the State Market Regulatory Agency SAMR. Nevertheless, both the SAC and the certification and accreditation authority CNCA retained their position and remained in place. In recent years, the SAC has increasingly published standards in the field of solar energy, environmental protection and energy saving. The SAC standards are fundamentally divided into two categories: mandatory GB standards for health, safety and security, and recommended GB/T standards for the remaining use cases.
The Ministry of Industry and Information Technology (MIIT) of the People's Republic of China was founded in 2008. It emerged from the Ministry of Information and Industry and expanded its function and areas of responsibility. As the sixth largest ministry, it reports directly to the State Council of the People's Republic and is responsible for the administration of China's industry and IT companies.
The Ministry's main areas of responsibility include:
Determining China's industrial planning, policies and standards.
Supervising the daily operation of industries
Promoting the development of key technological equipment and innovations in the communications sector
Managing the development of information systems
Protecting China's information security
Other powers include the regulation and development of postal services, internet, wireless data transmission, TV and radio broadcasting, transmission of communications, production of electronic and IT products, software industry, and promotion of national inventiveness and innovation. The MIIT also includes the State Administration of Science, Technology and Defence Industry and the Information Office of the State Council. From its history, the MIIT was also responsible for the control of tobacco products. However, this area of responsibility was transferred to the National Health Commission as part of a major administrative reform in 2018. Under the "One Institution – Two Names" agreement, the MIIT represents the external branches of the China National Space Administration (CNSA) and the China Atomic Energy Administration (CAEA).
The MIIT is responsible for MIIT test reports (Gonggao).
The Certification and Accreditation Administration (CNCA) works closely with the higher-level Standardization Administration of China (SAC). Within the CNCA there are various sub-organizations:
International Inspection and Quarantine Standards and Technical Regulations Research Centre
National Accreditation Board for Certifiers (CNAB)
National Auditor & Training Accreditation Board (CNAT)
National Accreditation Board for Laboratories (CNAL)
China Quality Certification Center (CQC)
Certification & Inspection Group (CCIC)
The CNCA's responsibilities include but are not limited to:
Drafting and implementing laws, guidelines and rules in the field of certification, accreditation, safety-related licenses, hygiene regulations and conformity assessments.
Drafting the list of products subject to China Compulsory Certification (CCC) and the Safety License System.
Assessment of hygiene and cleanliness during the production and processing of food and cosmetics for enterprises importing or exporting these products. CNCA also supervises the registration of products and communication with foreign authorities.
Supervision and regulation of certification according to the laws currently in force. Furthermore, supervision of certification companies or companies with relations or business in this sector.
The State Administration for Market Supervision (SAMR) is a Chinese authority directly under the State Council of the People's Republic of China that deals with market competition, monopolies, intellectual property and patents, as well as drug safety. The SAMR was created in the course of a reform of the Chinese authorities in 2018 and has since united numerous, previously independent authorities. For example, the SAMR now oversees quality control, inspection and quarantine (AQSIQ), drug and food safety (CFDA), and trade and industry (SAIC). Because of its proximity to the central government and many subject areas, SAMR can also be referred to as a "super-ministry."

The Certification and Accreditation Administration of China and the Standardization Administration of China remain independent, but are still subordinate to the SAMR's administrative structure. Since the SAMR also carries out the registration of companies, it is often the first point of contact for foreign investors. Due to the unification of formerly separate authorities, SAMR pursues the goal of a "one-stop service" for foreign investors with one contact for various processes.
Further Topics:
GACC-Registration for the Export of Recycling Material to China
Until 2018, the abbreviation AQSIQ stood for the "General Administration of Quality Supervision, Inspection and Quarantine" of the People's Republic of China. The authority, which is equivalent to a ministry, worked on the direct instructions of the State Council of the People's Republic and is responsible for the following areas: national quality, metrology, goods inspection on entry, health quarantine on entry, animal and plant quarantine on entry, food safety on import and export, certification and accreditation, standardisation, and enforcement of administrative law. In 2018, the AQSIQ was merged with the newly established State Administration for Market Regulation (SAMR).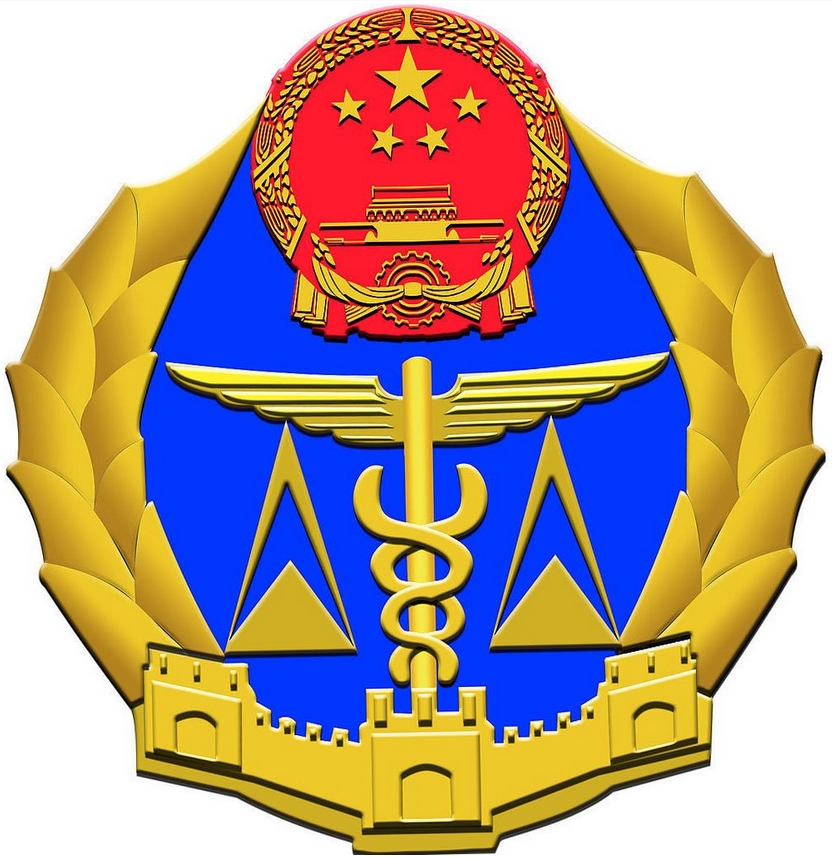 You can find further information in our article about the State Administration for Market Supervision (SAMR).
Further Topics:
The State Administration for Market Supervision (SAMR)
No GACC/ AQSIQ licenses for exporters of solid recycling material are issued anymore and old licenses become invalid. Read more here…
GACC registration (previous name: AQSIQ registration) is the "License of Registration for Overseas Supplier Enterprise of Imported Solid Wastes as Raw Materials". This registration is required for all companies that export recycling materials to the P.R. China.
The registration is to ensure that the scrap material is harmless and comply with the Chinese environmental safety standards. Shipments from exporters that are not registered with GACC will not be allowed customs clearance in China.
All shipments must be declared and inspected by GACC (previously CCIC (China Certification & Inspection Group)) prior to shipping to China.
The GACC registration for recycling material is governed by the "General Administration of Customs, People's Republic of China" (GACC) (previously "General Administration of Quality Supervision, Inspection and Quarantine (AQSIQ)".
Requirements
Companies wishing to apply for GACC registration must meet the following requirements:
The company must be a legitimate enterprise in the country of registration.
The company must have a permanent office and processing capacities and have a considerable operating scale.
The company must have a good understanding regarding China's environmental protection regulations and shall possess the corresponding infrastructure and testing capacity such as radiation detector.
The company must have an established quality management system and have obtained the respective certifications required.
The company must have a stable sources of supply, and have environmental protection control measures for the purchased material.
The company must have no record of any major quality problems related to safety, hygiene, and/or environmental protection in the past three years.
GACC– Product Groups
The following scrap materials need a GACC Registration to be shipped to China:
Scrap Metals (ferrous and non-ferrous)
Scrap Plastics
Scrap Paper
Scrap Electronics
Scrap Textiles
We will check free of charge if your product requires an GACC registration (previous name: AQSIQ registration). Simply send us the exact material name and HS Code (customs code) by Email.
GACC-Registration Service Package
We consult you with our complete service package for a successful GACC registration during every step of the application process.
GACC accepts application documents either in Chinese only or bilingual in Chinese with English Translation.
Application documents can easily be more than one hundred pages in length, making preparation and translation tedious and time consuming. Our company has many years of experience preparing application documents as well as skilled in-house translators who are industry specific.
If your company plans to export scrap material to China and you need an GACC registration please contact us for a non-binding quote.
The GACC registration (previous name: AQSIQ registration) is a complex and lengthy process which requires extensive preparation and knowledge. The proper preparation of the application documents is the key for a successful registration.
We will fully consult you during the process of preparing the application documents, including providing sample documents for reference in most cases. After all of the application documents are completed we will translate into Chines as required by the GACC.
We also handle the extension and renewals of existing GACC registrations.
Of course we will support you with any questions during the registration process and will handle all communication with the GACC in China.
Money-Back Guarantee
If the application is rejected by the GACC all fees paid to us for the registration service package will be fully returned.
ISO-certification
If your company does not have an ISO certificate (ISO 9000/9001) we can support you obtaining this certificate. GACC requires ISO certification for the GACC registration. We will consult you regarding the preparation of your quality management system for the ISO certification and assist you in preparation of all related documents and documented procedures for your company. We will also organize the audit with an internationally accepted certification organization. The entire process will take approximately two months with good cooperation.
We can also support you obtaining the ISO 14001:2004 and OHSAS 18001:2007 certificates.
Please contact us for an individual and non-binding offer for the GACC registration.
You can reach us by phone (UK: +44 2071931135, Rest of Europe: +49-69-2713769150, US: +1 773 654-2673) or by email.
Do you have any questions regarding certifications? If so, please do not hesitate to contact us via chat. You will find the chat window at the bottom right of each page (if this is not visible, please check your browser settings).
The CCC Self-Declaration process is for many product categories the only certification method to obtain a CCC Certification in China. It serves as a declaration by the manufacturer, that the manufactured products comply with the Chinese standards and that product conformity is continuously maintained in accordance with Chinese regulations.
Further information about the CCC Self-Declaration can be found here.
In order to be allowed to go through this process of China Compulsory Certification Self-Declaration, the applicant must be a company located in China. The applicant may only be a subsidiary or the dealer/importer of the manufacturer.
Here is a brief video about the CCC Self-Declaration, presented by Julian Busch, director of
MPR China Certification GmbH / China Certification Corporation:https://www.youtube.com/embed/XTRAu89LsX0
You can also watch this video on our Video Channel.
To meet the requirements of the CCC Self-Declaration, we can support you with a company foundation in P.R. China. This company can act as the applicant for the CCC Self-Declaration.
The company to be founded is a Wholly Foreign-Owned Enterprise (WFOE) in form of a Limited Liability Company. The location of the company is the city of Chengdu in Sichuan province, P.R. China. A legal representative of the company has to be appointed. He or she represents the company and appears on the company license. The registered capital can be freely chosen. Additionally, it is required to open a local company bank account at a Chinese bank in the city of Chengdu. This requires the legal representative to personally visit China.
We can support you with all steps of a company foundation. Our services include the following:
Translation, legalization and authentication of documents in the context of company foundation
Organization of company foundation in Chengdu
Tax registration and preparation of all tax returns for the first 12 months after establishment done by a local partner
Assistance in visa application for the legal representative to enter the P.R. China
Personal accompaniment of authority visits and opening the bank account in Chengdu
Completion of all formalities necessary for the maintenance of the company license in the first 12 months
Provision of an office address for the first 12 months after foundation incl. postal administration
In addition, we offer services regarding the annual administration of the company (WFOE).
If you don't want to found a new company in China, we can also offer you the placement of a CCC applicant service for the Self-Declaration.
A Chinese cooperation partner acts as the applicant for the CCC Self-Declaration and will upload the necessary documents into the CNCA database. All your manufacturing facilities can be registered for the CCC Self-Declaration via this applicant.
You can find more information on this service here.
If you are interested in this service please do not hesitate contacting us.
We also support you with the CCC Self-Declaration process. You can download our detailed brochure about the CCC Self-Declaration here.
Over 14 years of market presence (since 2005) have provided us with optimally diversified, long-standing connections to all necessary offices in China. With our subsidiaries in Beijing, Shanghai, Chengdu and Chicago, we are on the spot where it matters most.
China Certification is offering you outstanding support and expertise for your CCC Certification. We stand for first-class performance, transparency and traceability at all times. Call us today at +49-69-2713769150 for Europe or +1 773 654-2673 for the USA or send us an Email.
Do you have any questions regarding certifications? If so, please do not hesitate to contact us via chat. You will find the chat window at the bottom right of each page (if this is not visible, please check your browser settings).
The Certification and Accreditation Administration of the People's Republic of China (CNCA) is based in Beijing and is one of the few institutions in China that develops and implements new standards and regulations. Among other governmental institutions, CNCA is responsible for the official Implementation Rules for CCC Certification and CCC-Self-Declaration. A detailed list of Implementation Rules for automotive components can be found here.
The certification authorities CQC and CCAP are responsible for the Implementation rules for the voluntary CCAP Mark certification or CQC Mark certification.
In 2014 all of the Implementation Rules for automotive components were revised. Read more here in our news section.
Also in 2014 the CNCA published numerous updated Implementation Rules for non-automotive sector products. The following chart gives an overview about these new regulations. Please do not hesitate to contact us by email in case you have any question. You can also call us: (UK: +44 2071931135, Rest of Europe: +49 69 2713769150, US: +1 773 654-2673)
Do you have any questions regarding certifications? If so, please do not hesitate to contact us via chat. You will find the chat window at the bottom right of each page (if this is not visible, please check your browser settings).
Product sort (English)
CNCA-Number
Cables
CNCA-C01-01:2014
Rail vehicle cables with rated voltages up to and including 3 kV
Joint polyolefin insulated cables forrail vehicles
Rubber insulated cables of rated voltages up to and including 450/750V
Rubber insulated cords and flexible cables of rated voltages up to and including 450/750V
Polyvinyl chloride insulated cables and wires and cords of rated voltages up to and including 450/750V
Cord sets
CNCA-C02-01:2014
Plugs and socket-outlets for household and similar purpose
Switches for household and similar fixed-electrical installations
Plugs, socket-outlets and couples for industrial purposes
Appliances couples for household and similar general purposes
Temperature cutoffs
Boxes and enclosures for electrical accessories for household and similar fixed electrical installation
Cartridge fuse-links of miniature fuses
Low-voltage switchgear and control gear assemblies
CNCA-C03-01:2014
Low-voltage switchgear (disconnections, switch-disconnections, fuse-combination units)
CNCA-C03-02:2014
Other devices and switches
Fault current protection devices
Circuit-breaker for equipment
Low-voltage circuit breakers
Residual current operated circuit-breakers without integral over current protection (RCCB)
Residual current operated circuit-breakers with integral over current protection (RCCO)
Circuit-breakers for over current protection for household and similar purposes (Miniature Circuit Breaker)
Fuses
Other protective devices for circuits
Small power motors
CNCA-C04-01:2014
Middle power motors
Drills
CNCA-C05-01:2014
Screwdrivers and impact wrenches
Electric grinders
Sanders
Circular saws
Electric hammer
Spray guns for non-flammable liquids
Sheet metal shears
Tappers
Reciprocating saws
Internal vibrators for concretes
Electric chain saws
Planers
Electric hedge trimmers
Electric routers and edge cutters
Electric marble cutters
Arc welding machines
CNCA-C06-01:2014
TIG welding machines
MIG/MAG welding machines
Submerged arc welding machines
Plasma arc cutting machines
Plasma arc welding machine
Electric shock protective devices for arc welding transformer
Coupling devices for welding cables
Resistance welding machines
Wire feeder for welders
MIG/MAG welding torches
Welding rod grips/holders
Household refrigerators, food freezers
CNCA-C07-01:2017
Electric fans
Air-conditioners
Motor-compressors
Electric washing machines for household
Hot water tanks
Flow heaters
Room heaters
Vacuum cleaners
Appliances for skin and hair care
Electric irons
Electromagnetic cookers
Roasters
Food processors
Microwave ovens
Cooking ranges, hobs, ovens and similar appliances
Range hoods
Appliances for heating liquids
Water dispensers
Electric rice cookers
Active loudspeakers having single /multiple Speakers of maximum Output soundpower under 500W (R.M.S.)
CNCA-C08-01:2014
Audio power amplifier
Radio receivers
Network power supplies for audio and video products
Power supplies for audio and video products
Colour television receivers with different display types
Monitors
Color picture tubes
Video recorders
Keyboards
Antenna amplifiers
Computers
CNCA-C09-01:2014
Laptops
Display device connected with computer; projector
Printers connected with computers, plotters
Multifunction printers
Scanners
Power supplies for computer, adapters andchargers
Video game console
Learning machine
Duplicators
Servers
Cash registers
Recessed luminaries
CNCA-C10-01:2014
Fixed luminaries
Portable luminaries
Aquarium luminaries
Mains socket-outlet mounted nightlights
recessed floor luminaries
Ballasts for tubular fluorescent lamps
A.C. supplied electronic ballasts for tubular fluorescent lamps
Ballasts for discharge lamps
Detailed information on automotive components can be found on our website here
CNCA-C11-01 – 14:2014
CNCA-C12-01:2014
Motorradhelme
CNCA-C11-15:2017
E-Bikes
CNCA-C11-16:2018
Safety glass in buildings
CNCA-C13-01:2014
Safety glass in rail vehicles
Agricultural products
CNCA-C14-01:2014
Modems
CNCA-C16-01:2014
Fax
Fixed telephone terminals
Cordless telephone terminals
Private Branch Exchange
Mobile terminals
ISDN terminals
Data terminals
Multimedia terminals
Point smoke detector
CNCA-C18-01:2014
Point heat detector
Independent smoke detector
Manual fire alarm button
Point ultraviolet flame detector
Special fire detector
Linear beam smoke detector
Electrical fire monitoring system
Fire scoreboard
Fire sound and / or light detector
Fire detectors
Fire control system
Linear temperature fire detector
Household fire detector
Municipal fire telecommunication products
Flammable gas detectors
Products for Emergency Fire Lighting and Evacuation Indicator
Fire signs
Fire warning receivers
119 Fire alarm devices
Dynamic vehicle management systems
Fireproof coatings
CNCA-C18-02:2014
Fireproof sealing materials
Fireproof cable trays
Fireproof windows
Fireproof doors
Fireproof glasses
Fireproof dampers
Fire and smoke exhaust valves
Fire protection fans
Smoke barriers
Sprinkler products
CNCA-C18-03:2014
Foam fire extinguisher products
Dry powder fire extinguishing apparatus products
Gas fire extinguisher products
Fire-extinguishing agent
Fire hoses
Products for water supply
Fire retardant products
Fire-fighting air breathing apparatus with overpressure
CNCA-C18-04:2014
Personal protective equipment for firefighters
Firefighting motorcycles
Emergency products
Escape products
Self Rescuing Respirators
Microwave Doppler detector for use in buildings
CNCA-C19-01:2014
Active infrared intrusion detectors
Passive infrared detectors for use in buildings
Combination microwave and passive infrared intrusion detector
Physical security protection products
CNCA-C19-02:2014
Solvent varnishes for wood products
CNCA-C21-01:2014
Ceramic tiles
Frost protection for concrete
Bicycles for young children
CNCA-13C-068:2010
(CNCA-C22-01:2014)
Three wheeler for children
Baby buggies / Baby carriages
Baby walking frames
Toy bicycles
Electric bicycles
Other toy bicycles
Electric toy
CNCA-13C-069:2010
(CNCA-C22-02:2014)
Video toy
Sound and Light Toys
Plastic toy
CNCA-13C-070:2010
(CNCA-C22-02:2014)
Electric plastic toy
Metal toys
CNCA-13C-071:2010
(CNCA-C22-02:2014)
Electric metal toy
Projectile toys
CNCA-13C-072:2010
(CNCA-C22-02:2014)
Dolls
CNCA-13C-073:2010
(CNCA-C22-02:2014)
Child restraint seats
CNCA-C22-03:2014
Gas stoves
CNCA-C24-01:2019
Gas heaters
Gas condensing boilers
Ex-Products
CNCA-C23-01:2019
Explosion protected motors
explosion protected pumps
Energy distributing Systems
Switches
Explosion control products
Explosion protection products
Products for setting of an explosion
Converters used in explosion protected areas
Actuators
Plug in devices
Explosion monitoring products
Communication products used in explosion protected areas
Signal devices
Air condition
Electric heaters
Components of explosion protection products
Measuring devices
Sensors
Safety fences
Instrument panels
This list makes no claim to be complete.