your one-stop certification solution!
CCC Certification – Booklet
Here you can download our brochure "CCC Made Easy" with extensive information about CCC Certification, CCC Self Declaration and voluntary CQC and CCAP certification.
With detailed article for the automotive sector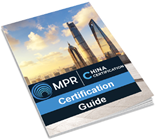 PDF File
Content:
Learn how to familiarize yourself with the application process, product testing and audits
How to do everything right when labeling with the CCC logo after the certificate is issued
How to find out if your product needs the 3C certificate, especially if you want to certify automotive parts
How to prevent Chinese auditors from tapping into your intellectual property and still have a harmonious and smooth audit
This content and much more is covered in the guide. All frequently asked questions for each stage of certification are answered.