your one-stop certification solution!
CCC-Ex Certification for Explosion-Proof Products in China
Since October 1, 2020 CCC certification is mandatory in China for certain electrical explosion-proof (Ex) components. This is a special product category of the CCC certification and is a mandatory certification for the affected Ex-products. These electrical Ex-components may only be imported, sold and operated in China after the CCC certification process has been successfully completed. A product subject to certification may not be imported into China if the CCC certificate is not obtained. If product is imported without a certificate, but still bears a CCC mark it may be subject to heavy fines and legal proceedings.
The CCC certification is organized and supervised by the Chinese central authority CNCA (Certification and Accreditation Administration) in cooperation with SAMR (State Administration for Market Regulation). One of the most important authorities for the CCC-Ex certification is SITIIAS (Shanghai Inspection and Testing Institute of Instruments and Automation Systems) – often also called NEPSI (National Supervision and Inspection Center for Explosion Protection and Safety of Instrumentation).
In addition, other authorities are also accredited to issue CCC certifications for explosion protection products in China. These include the CQC (China Quality Certification Centre), CQST (China National Quality Supervision and Test Centre for Explosion Protected Electrical Products), CQM (China Quality Mark Certification Group) or PCEC (National Explosion-proof Product Quality Supervision and Inspection Center in Tianjin).
The CCC-Ex approval is a manufacturer certification, meaning that the producing plant as manufacturer is always part of the application. After completion of the certification process, the actual manufacturer of the product appears on the corresponding CCC-Ex certificate.
Which products require a CCC-Ex certification?
> Explosion proof…
motors
electric pumps
distribution systems
switches, control and protection products
starter products
transformer products
electric actuators and solenoid valves
monitoring products
air conditioning and ventilation equipment
communication equipment
electrical heating products
accessories (for example cable glands)
measuring instruments
sensors
instrument housings
safety barriers
It should be noted that not all Ex products are affected across the board by the CCC-Ex certification requirement. Also, not all product types in some of the above categories are necessarily subject to mandatory certification, for example, not all Ex-protected sensors are subject to CCC. Therefore, a targeted inquiry with the Chinese authorities should be made on a product-specific basis.
The legal requirements for the approval of explosion-proof products are defined in the implementation rules as well as the GB standards. The general implementing regulations of the CNCA are:
For further information, especially for the factory inspections, there are detailed implementation rules from the implementing authorities (including NEPSI and CQC).
Implementation rules of SITIIAS (NEPSI):
GB Standards for explosion-proof products
Electrical Ex components must be tested according to their type of protection. The GB standards regulate the necessary test(s). Explosion-proof products can be tested according to one or more Ex types:
| | | | |
| --- | --- | --- | --- |
| No. | Ex Type | Criteria | |
| | | General Standard | Detailed Standard |
| 1 | Flameproof enclosure "d" | GB/T 3836.1-2021 | GB/T 3836.2-2021 |
| 2 | Increased safety "e" | GB/T 3836.1-2021 | GB/T 3836.3-2021 |
| 3 | Intrinsic safety "i" | GB/T 3836.1-2021 | GB/T 3836.4-2021 |
| 4 | Pressurized enclosure "p" | GB/T 3836.1-2021 | GB/T 3836.5-2021 |
| 5 | Liquid encapsulation "o" | GB/T 3836.1-2021 | GB/T 3836.6-2017 |
| 6 | Sand encapsulation "q" | GB/T 3836.1-2021 | GB/T 3836.7-2017 |
| 7 | Ignition protection method "n" | GB/T 3836.1-2021 | GB/T 3836.8-2021 |
| 8 | Encapsulation "m" | GB/T 3836.1-2021 | GB/T 3836.9-2021 |
| 10 | Enclosure type "t" | GB/T 3836.1-2021 | GB/T 3836.31-2021 |
With the update of the GB standards for explosion protection, which came into force on May 1, 2022 the system of standards was further aligned with the international IEC standards. Among other things, the separation into different standards for gas and dust has been abandoned. Now there is only the Chinese test standard GB/T 3836.4-2021 for intrinsic safety instead of GB 3836.4-2010 for gas and GB 12476.4-2010 for dust.
All companies that have obtained CCC-Ex certification after the introduction of the CCC-Ex certification requirement in 2020 must submit change applications to the relevant authorities to update their certificates to the latest standards.
CCC-Ex Certification Process
The certification process is regulated by the competent authorities in accordance with the CNCA implementation rules. As for other product areas, the following 5 main steps are necessary for certification:
CCC-Ex Certification Process:
Submission & Application Review
Certificate Issuance and Marking
The first step is to prepare the application, because only after the submission of the complete application documents, the authority will process the application. In contrast to CCC certifications for other product categories, a current, existing IECEx certification can be used as a basis for CCC certification in explosion protection to simplify the certification process. Product testing in China can usually be replaced by a review of the IECEx documentation.
CCC Marking for Explosion-Proof Products
Special rules apply to marking (diameter, height, etc.), which must be observed.
If components are marked incorrectly, there is a risk that they will be detained by customs. In addition to the CCC logo, further information such as the Ex marking must be taken into account with product markings of CCC-Ex certified components.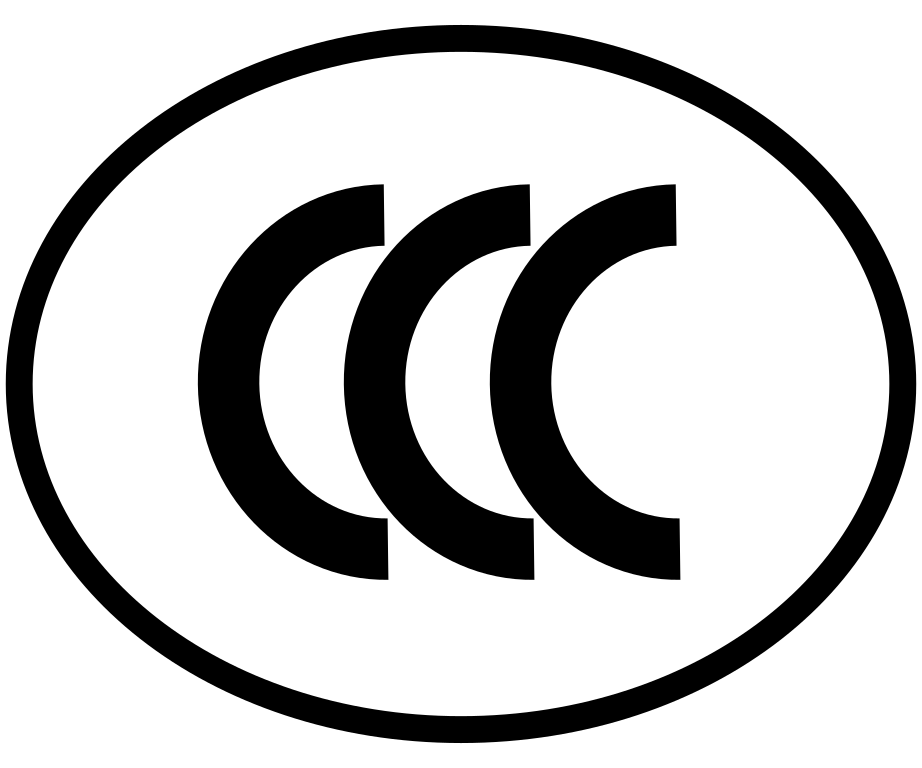 Your One-Stop Certification Solution.
Our complete package for product certifications for China.
Personal support by one of our consultants
Clarification of the certification obligation of your products
Application preparation and communication with Chinese authorities and test labs
Performance of a pre-audit
Preparation and support of the factory audit
Arranging for the necessary product tests in China
Advice on the marking of your products
Organization of the annual follow-up audit
Information on product-specific regulatory updates
Contact us!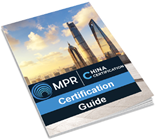 MPR China Certification – Professional consulting and implementation of certification projects world-wide.
CCC-Ex certification overview
Validity of the certificate
5 years
(provided that the annual follow-up audits are passed)
Certification period
For initial certification: approx. 4-8 months
Marking
Mandatory marking with the CCC logo
Tests required
Yes
Factory audit required
Yes
Follow-up process
Annual requalification audit
CCC-Ex certification FAQ
Can an ATEX certification be recognized in addition to IECEx?
No, usually only a valid IECEx certification can be used to simplify the certification process and skip product testing.
How long is the CCC certificate valid?
There is an expiration period for all certificates, which is usually 5 years with the condition that annual follow-up audits are successfully passed. The certificate remains valid if the annual follow-up certification (incl. audits and routine tests) is carried out and certificate changes are duly reported to the Chinese authority. Since the follow-up certification includes a factory audit, it is advisable to start planning and applying a few months in advance
Renewal should be applied for in advance (3+ months before expiry).
Does a Quality Manager or other persons in the company need special qualification to perform CCC certification?
Usually, no special training or qualification is required for CCC certification if the quality manager works in a plant that has already been certified according to ISO and IECEx standards. The requirements according to the Chinese GB standards and implementing regulations should be known to the QM at the latest for the audit.
As a CCC-certified company, will I be informed about changes in the regulations by the Chinese authorities?
No, the Chinese authority does not see itself as a service provider and therefore does not keep certificate holders up to date on changes and new regulations. Changes in regulations and requirements are published in Chinese language only on the relevant authority's websites.
Companies that do not work with a service provider must inform themselves on the websites of the authorities and familiarize themselves with the regulations. This is important because your certificates can lose their validity due to regulation and/or standard changes. Regulations changes usually allow for a short grace period to come into compliance, however if the deadline is not met certificates may be cancelled without warning.
After receiving the certification, the certificate holder is responsible for staying informed about the regulations and standards currently applicable to his product. A lot of information can be found directly after publication by the authorities directly on our website under the category "News". Of course, we also provide our customers with ongoing advice on new regulations as part of our CCC consulting services.
Video about ccc for explosion proof products in china
Please enable cookies to enable embedded YouTube videos. For privacy-related details on data exchange through use of the videos as well as changeable cookie settings, please see the privacy policy page.