Your one-stop certification solution!
What is the BSMI Approval?
BSMI approval is mandatory for certain types of products exported to and sold in Taiwan and for certain locally manufactured products. BSMI stands for Bureau of Standards, Metrology and Inspection – and is the standardization, metrology and inspection bureau in Taiwan. BSMI administers the product approval procedures described in The Commodity Inspection Act. The Act has been in existence since 1932 and is updated regularly. The Commodity Inspection Act ensures that products comply with safety, health, environmental, and other technical regulations or standards. It also aims to protect the rights and interests of consumers and to pay attention to the promotion of responsible development of economic activities. An important change to the law occurred in 2007, imposing on manufacturers or importers the obligation to report incidents related to their products to BSMI.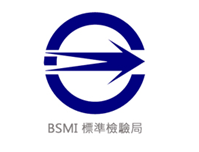 Which Products Require BSMI Approval?
It makes sense to clarify the certification obligation of individual products directly with BSMI, since the catalog of product categories requiring approval is constantly changing. It is necessary to check which approval procedure a product is subject to. We will be happy to assist you in checking the certification obligation and the approval procedure.
Some of the product categories that require BSMI certification include:
Toys
Stationery
Textile goods
Tyres
Flame retardant building materials
Protective gear
Mechanical products
Electronic products
Children's products (for example children's bed guards, baby walker, etc.)
Bags, cases and trunks
Eye shields
Plastic goods
Wood
Other chemical products
Engines
BSMI Approval Process
Dependent on the product category, there are three main approval procedures:
Registration of Product Certification (RPC)
The RPC procedure consists of 7 modules. Each module describes a requirement that must be met in order to obtain approval. Each product subject to this approval procedure is assigned a combination of these modules. All products require a product test (Module II) by a BSMI accredited testing laboratory in Taiwan. For all product categories, the exact test requirements are described in the respective applicable Chinese National Standard (CNS).
The applicant shall issue a declaration of conformity (Module III) for the product and shall ensure that the manufactured products comply with the information in the test report. For high-risk products, an inspection of the quality management system (modules IV, V or VI) or a factory inspection (module VII) is also required. The certificate is valid for 3 years and can be extended once for another 3 years.
Batch-by-Batch Inspection
Apply for product inspection before each shipment
Sampling for test execution
Receipt of the inspection certificate
Marking with the Commodity Inspection Mark
This is an approval procedure per batch. With this procedure a declaration of goods and inspection including testing is required for each shipment to Taiwan. In many cases, manufacturers of such products can also choose the RPC procedure. For all products subject to batch-by-batch inspection, an increased quality risk is feared. The number of product categories subject to this process is small.
Provided that several deliveries always involve the same type of product, the following procedure may also be applied for:
Type-Approved Batch Inspection (TABI Procedure)
TABI
Product testing in accredited laboratory, receipt of test report
Product type approval application
Obtaining type approval certificate
Marking with Commodity Inspection Mark
With each delivery
Apply for product inspection before each shipment
Type Approval Certificate & Test Report
Test sampling or document check
Receipt of inspection certificate
In the case of multiple imports of a particular type of product, an application can be made for a Type Approval Certificate. This requires a product test by a BSMI accredited testing laboratory and an application for approval. Once the Type Approval Certificate has been issued, the manufacturer or applicant must register a product shipment with BSMI prior to each shipment. The difference between Type-Approved Batch Inspection the Batch-by-Batch Inspection procedure described above, is that BSMI decides if a document inspection is sufficient or if additional tests are required. If additional tests are required, test samples are taken from the respective shipment.
After successful inspection, a certificate of inspection is issued and the goods are allowed to enter the Taiwanese market. The validity of the certificate is 3 years and can be extended if necessary.
Declaration of Conformity (DoC)
Product testing in the accredited laboratory and receipt of the test report
Application and receipt of the registration code
The declaration of conformity can be carried out primarily for products where the manufacturing technology has already reached a certain safety standard and is associated with low quality risk. In this procedure, the manufacturer or importer is responsible for ensuring that the products meet the relevant requirements. Also in this case, it is necessary that products are tested by a BSMI accredited testing laboratory. In addition, technical documents and a declaration of conformity must be submitted to BSMI. With this procedure, no further inspections are to be expected during import. This procedure is often applicable for IT or electronic products.
BSMI Marking
Once the BSMI certificate has been issued, the products must be marked with the appropriate markings (Commodity Inspection Mark) and an identification number. The identification number indicates which approval procedure has been carried out. There are two marks for BSMI approval: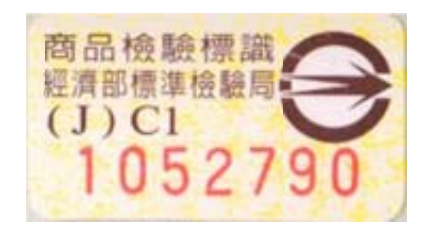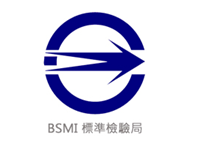 The marking above on the left is only used for batch-by-batch processes, the marking above on the right is used for all other processes. Depending on the procedure, the identification number, which must be marked under the logo, starts with an R (RPC), D (DoC) T (TABI), Q & M ("Monitoring Inspection").
Local Representative Office in Taiwan
BSMI registration requires a local representative office or company located in Taiwan. The applicant is responsible to assume liability in case of quality issues.
Your One-Stop Certification Solution.
Our complete package for product certifications for Taiwan.
Personal contact for all questions on the subject of BSMI
Clarification of the certification possibilities of products
Handling of the product tests
Preparation and monitoring of audits
Information about product-specific regulation changes
Contact us!
MPR China Certification – Professional consulting and implementation of certification projects world-wide.
BSMI Approval Overview
Validity of the Certificate
3 Years
Certification Estimated Timing
Depending on admission procedure 2-4 months
Marking
All approved products must be marked with the Commodity Inspection Mark
Testing Required?
Yes
Factory Audit Required?
Only for RPC and certain products
Representative in the country
Yes, it is required
Follow-Up Process
An annual fee must be paid to maintain the certificates.
Follow-up checks are currently not implemented, but certain changes must be announced to BSMI.
BSMI Certification FAQ
How do I know if my products need BSMI approval?
BSMI certification is relevant for a wide range of products, such as toys, electronic and mechanical products, stationery, electrical equipment and some more. There is a list showing which product requires BSMI registration, but we recommend checking directly with BSMI. If necessary, we can assist you with this.
Please note that the applicant must be a Taiwan-based company. So you must have a subsidiary in Taiwan or your end customer in Taiwan must be the applicant.
How long does the BSMI approval process take?
The process is composed of various certification modules. There are 7 certification modules in total. The modules are defined by BSMI and are different for each product category. A common process consists of a combination of module II (type tests in an accredited testing laboratory) and module III (declaration of conformity). Therefore, the duration of the certification procedure may vary.
How long is the BSMI Certificate valid?
The certificate is valid for 3 years.
What is the best way to prepare for BSMI registration?
The procedure for most product categories includes type testing according to the CNS standards. Therefore, the best preparation is to review the appropriate test standard and ensure that the product will pass the test. It is also helpful to be certified to CNS 12681 (ISO 9001).
Which plants need to be audited?
Depending on the product, a factory inspection is not always required (certification module VII). However, if a factory inspection is required, it is performed at the plant where the product is manufactured.
How do I have to label my products after BSMI approval?
The applicant is authorized to use the certification mark in accordance with Regulations Governing the Use of Commodity Inspection Marks. The product must be marked with the Commodity Inspection Mark and the identification number issued by BSMI.
Do authorities inform BSMI certificate holders about changes in the regulations?
No, the applicant is responsible for working according to the latest regulations. The applicant is obliged to inform himself about changes in the regulations. It is also possible to hire a consulting company to monitor changes that would affect product compliance.