your one-stop certification solution!
Battery Registration
The GB standard GB/T 34014-2017 has been implemented for coding a mandatory traceability code for traction batteries (electric vehicle batteries) over their entire life cycle until its recycling. Official registration of the manufacturer and battery information in China is required to meet the standard. The battery registration standard was introduced in China in 2017, and the registration system itself was implemented in 2018.
Electric mobility is an important future trend in China, and the relevance of electric cars will continue to increase in the coming years. This means that traction batteries are of particular importance. In addition to safety requirements, traceability and recycling are also playing an increasingly important role.
The GB/T 34014 standard defines the composition of a mandatory traceability code. It can have between 19 and 24 digits, depending on the type and intended use of the battery. Some sections of this code can be freely defined by the manufacturers, whereas the coding of other sections are prescribed by the GB standard.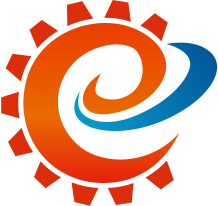 In addition to this registration for tracking, batteries to be used in electric vehicles in China must meet a number of safety requirements. These are described in Chinese GB standards GB 38031-2020, GB/T 31484-2015, GB/T 31486-2015 GB/T 31467-2015 (GB/T 31467.1-2015, GB/T 31467.2-2015, GB/T 31467.3
2015, GB/T 38661-2020 and GB/T 39086-2020.
As evidence of compliance with Chinese safety standards for traction batteries, national test reports (from a CNAS accredited test laboratory) or further voluntary CQC certification can be obtained in accordance with CQC12-464221-2017.
PROCESS of the Battery Registration for China
Preparation of application
Process & application review
Issuance of manufacturer code
Report coding and battery specific information
Review & approval by the authority
To comply with the GB standard, an individual manufacturer code must be applied for. In addition, certain basic battery information and the coding logic must be reported to a central platform. The Ministry of Industry and Information Technology (MIIT) has set up a corresponding department for implementation. It's responsible for managing the data and assigning the manufacturer code, which can only be obtained there.
Details on the battery cells and modules are required in addition to information on the entire battery system. Car manufacturers usually ask the suppliers of the battery system, modules and cells to ensure the correct marking, documentation and archiving of the code. They must then set up the appropriate processes and battery system manufacturers must cooperate with cell and module suppliers.
From the definition of the coding to the application for the manufacturer's code and the reporting of certain data to the relevant Chinese body, certain requirements must be met. We are happy to provide support with this.
Your One-Stop Certification Solution.
Our complete package for product certifications for China.
Personal contact for all questions regarding battery registration
Application preparation and handling of all communication with the relevant authorities in China
Support in applying for the manufacturer code, correctly filling out the application documents and reporting the required data
Advice on marking your products
Assessing of certification possibilities for battery systems within the scope of a voluntary CQC certification
Contact us!
MPR China Certification – Professional consulting and implementation of certification projects world-wide.
Battery Registration Overview
| | |
| --- | --- |
| Validity of the registration | Generally unlimited, but contingent on product changes |
| Marking | Yes |
| Testing required? | No |
| Factory inspection required | No |
| Follow-Up process | No |