your one-stop certification solution!
Taiwan Certification – Booklet
Here you can download our brochure "Taiwan Certification" with extensive information about Taiwan certification.
With detailed article for the automotive sector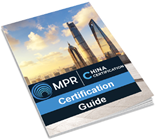 PDF-Document
Content:
Familiarizing yourself with the procedures of application, product testing and audits
How to mark the logo on the product
Advantages of our all-inclusive package
This content and much more is covered in the guide. All frequently asked questions for each stage of certification are answered.