MPR visits Battery Show in Detroit to provide Information on Certification Requirements for latest Battery Technologies and Hybrid Variants
26. September 2023
From September 12th-14th, 2023, our e-mobility experts from MPR were able to learn about the latest developments in battery technology and discuss opportunities for sustainable energy solutions at the renowned "Battery Show North America" and "Electric & Hybrid Vehicle Technology Expo" in Detroit. With the aim of promoting market entry in Asia for sustainable energy solutions, they were able to obtain excellent information and exchange ideas with over 700 leading battery manufacturers, material suppliers and providers of energy storage solutions.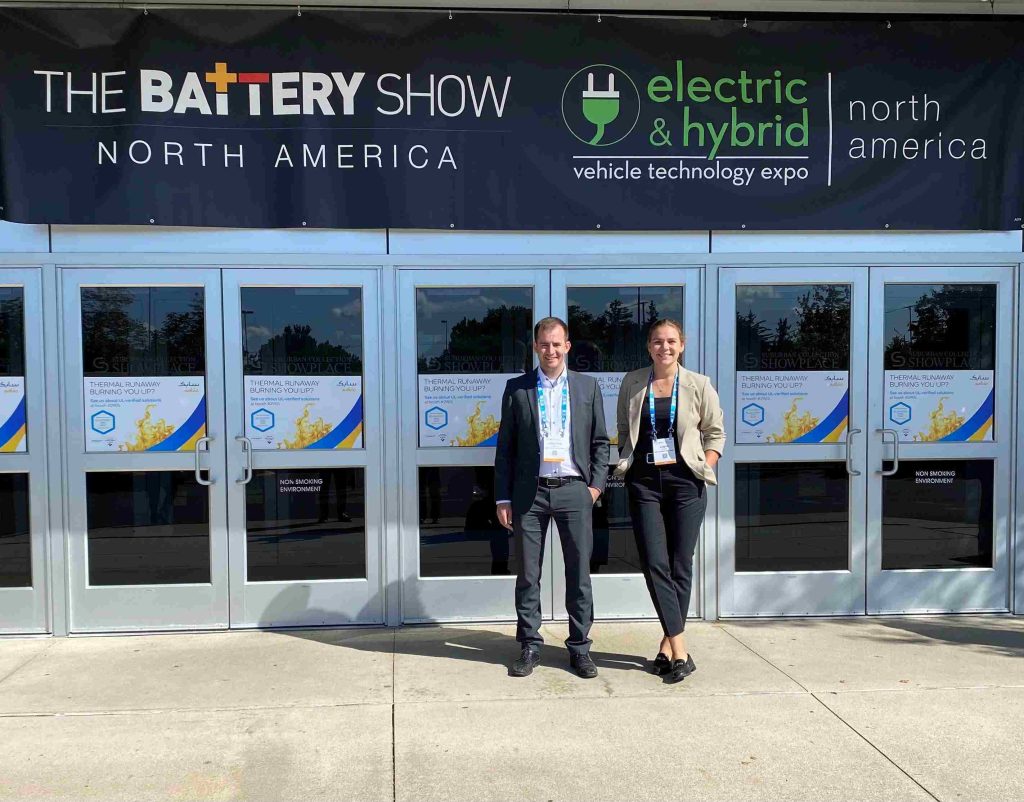 Held annually at the Suburban Collection Showplace in Novi, Detroit, the Battery Show is known as the leading trade show for battery technology, electric vehicles and energy storage systems. This year, the trade show once again lived up to its reputation, offering a glimpse into the future of energy with a range of cutting-edge products, innovative solutions and stimulating discussions.
Especially in regards to new regulations for the Asian market (especially China, India and Korea), the representatives of MPR informed themselves about the latest trends and innovations in the battery sector. The revolutionary developments in the field of e-mobility also occupy the regulatory authorities and give rise to new regulations. Many things are in preparation, but not yet published. Anyone who needs information on this is welcome to contact us and we will pass on our knowledge.
In China, many types of batteries now require CCC certification. Therefore, the import of batteries is only possible with valid CCC certificate (China Compulsory Certificate).
For more information on how CCC certification, the CCC Self-Declaration and voluntary CCAP or CQC certification may affect your company, or for more information about CCC certification in general, please visit our News Section where you will find current updates twice a week.
Please do not hesitate to contact us for further details and consultation. You can contact us via email, Chat, or call us (UK: +44 2071931135, Europe: +49 69 2713769150, US: +1 773 654-2673).
You can also check out our free CCC-Brochure, which can be downloaded as a PDF file. The brochure also contains information on the CCC Self-Declaration and the voluntary CQC- and CCAP-Certification).