MAN Energy assures China of help to achieve climate targets
19. October 2023
Augsburg, Germany-based MAN Energy reiterated its pledges to help the country achieve its climate goals through further investment in China, a top company official told Chinadaily. For example, China offers excellent opportunities for the company in the areas of hydrogen, CO₂ capture, CO₂ storage and the growing demand for renewable energy. MAN Energy Solutions will therefore invest more in China in these areas and also push its heat pump business, said MAN Energy Solutions Global CEO Uwe Lauber. Based in Augsburg, Germany, MAN Energy Solutions is a provider of CO₂ reduction solutions for shipping and other industries and has been doing business in China for around 100 years. Components in the industrial and energy sectors must be awarded a CCC certificate in order for the products to be exported to China or manufactured locally.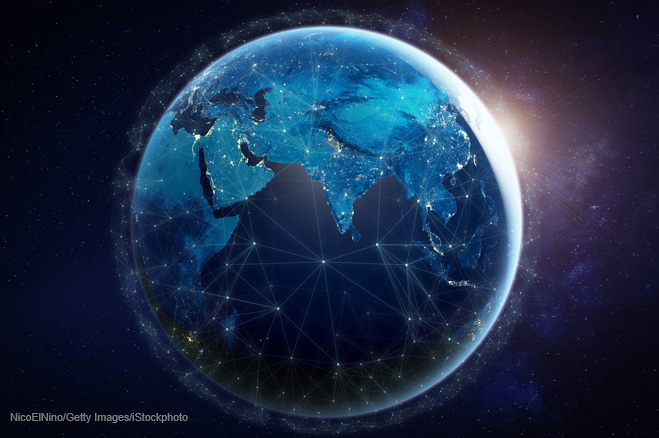 For example, demonstration plants for CO₂ capture and storage are currently being built in China with local partners. These are expected to be further expanded over the next two years, eventually reaching a capacity of 500,000 tonnes of carbon dioxide annually. Zhu Yi, a senior analyst at Bloomberg Intelligence, said that despite high operating and investment costs, CO₂ capture and storage plants are one of the most effective ways for Chinese factories to reduce greenhouse gases. Increasing adoption and scaling of these plants will also reduce future costs, she said. MAN Energy Solutions is currently in early-stage discussions with Chinese partners such as China Petrochemical Group (Sinopec), the world's largest refining company by volume, and Hangzhou Oxygen Plant Group. It was indicated that China continues to account for the largest share of the company's revenue at 30 per cent. He expects this share to increase further as China has committed to achieving a carbon-neutral economy.
For more information on how CCC certification, the CCC Self-Declaration and voluntary CCAP or CQC certification may affect your company, or for more information about CCC certification in general, please visit our News Section where you will find current updates twice a week.
Please do not hesitate to contact us for further details and consultation. You can contact us via email, Chat, or call us (UK: +44 2071931135, Europe: +49 69 2713769150, US: +1 773 654-2673).
You can also check out our free CCC-Brochure, which can be downloaded as a PDF file. The brochure also contains information on the CCC Self-Declaration and the voluntary CQC- and CCAP-Certification).