your one-stop certification solution!
Consulting Services for Vehicle Manufacturers and Industrial Enterprises
The regulatory requirements for complete vehicle manufacturers and industrial companies for markets in China, Taiwan, India, Korea are subject to ongoing changes. As a certification service provider for these markets, we offer tailor-made management solutions in the areas of:
Legal and regulatory management
Project support for complete vehicle homologation
Database management and maintenance
Change management
Supplier support for component certification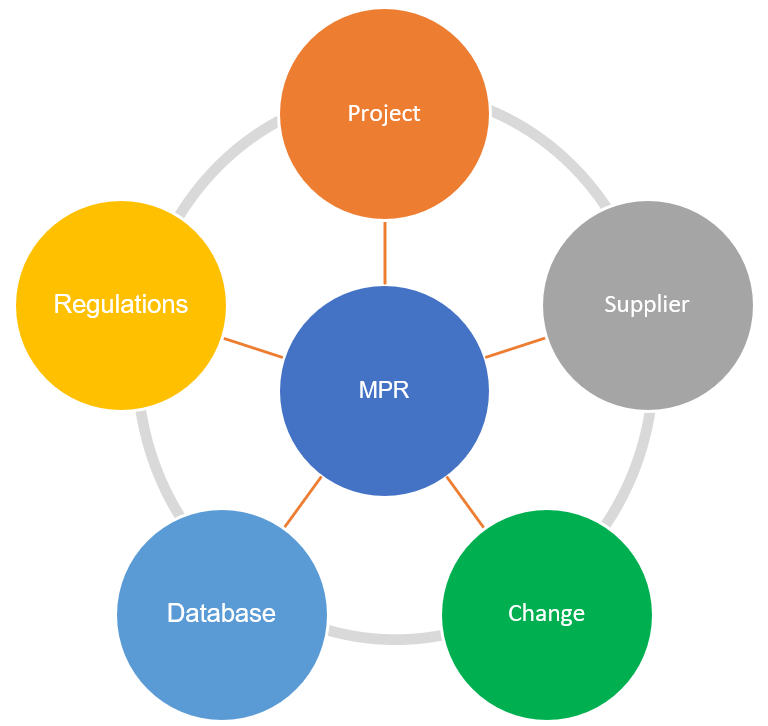 Depending on the export country, different market-specific requirements apply to components and/or production sites, which must have the corresponding certification, test certificates or manufacturers' "self-declaration" certification.
Legal and Regulatory Management
The identification of legal requirements and the understanding of testing standards, implementing rules and norms are the basis for the evaluation and approval of products in the individual markets.
We can handle the following tasks for you:
Review of current legal and regulatory requirements
Classification of regulations in the international context
Evaluation of the test requirements
Assessment of labelling and packaging requirements
Necessity of certification and/or "self-declaration" certification
Budget estimation and controlling
Translation of documents
Project Support and Complete Vehicle Homologation
To serve international markets, appropriate planning and cost assessment as well as validation of regulatory requirements is necessary. MPR China Certification accompanies your organization in all projects and project phases from project planning, initiation and execution, SOP, and series production through EOP.
With our own offices and partners in the local markets, we can quickly and specifically assess your approval projects and present you with a realistic cost, requirements and time frame.
As certifications and approvals are in many cases time sensitive and ongoing requirements for conformity of production (CoP), the tracking and maintenance of certificates is important. We take over certificate management for you.
Database Management and Maintenance
The management of existing certificates, test reports and manufacturers' self-declaration certification is the basis for compliant production. MPR China Certification supports your company in the following areas:
Determining the requirements for your database, its initial filling and, if necessary, additional database maintenance
Evaluation of the dependencies between individual certificates and reports
Advice on legal deadlines that must be met
Evaluation and maintenance of master data
Clarification of interfaces to existing internal systems and, if applicable, the systems of your suppliers
Change Management
Changes in norms and/or test standards are a decisive factor for homologation and spare parts deliveries for manufacturers. Our change management service includes the identification of necessary changes, the analysis of products, the coordination of communication and the realisation of certifications.
Common problems:
Misinterpretation of regulations by suppliers and employees
Lack of coordination between suppliers and OEM
Lengthy coordination of certification processes
Difficulty in determining the site to be certified
Lack of understanding of the certification process
Inadequate and incorrect documentation and storage of certificates in databases
Advantages of our consulting package:
Less of a chance of misinterpretation due to direct contact with local authorities and testing laboratories.
Coordination of different suppliers and different departments of the OEM lead to higher consistency
Reliable provision of regulatory requirements, their interpretation and classification
Product marking advice based on experience
Consistency between application documents
Greater certainty in time management
Better cost transparency
Supplier Management for Component Certification
For overall vehicle homologation, the OEM can achieve significant time and cost advantages by centrally managing component approvals. Through coordinated application and the bundling of several supplier and production locations, redundancies in tests and certificates can often be avoided.
Due to our extensive network of automotive manufacturers, suppliers and industrial companies, we have extensive experience for all types of manufacturer requests in the area of approval for export markets. We support you from the identification of certification-relevant requirements of new components, through status checks of existing certifications, to the complete recertification of components and suppliers.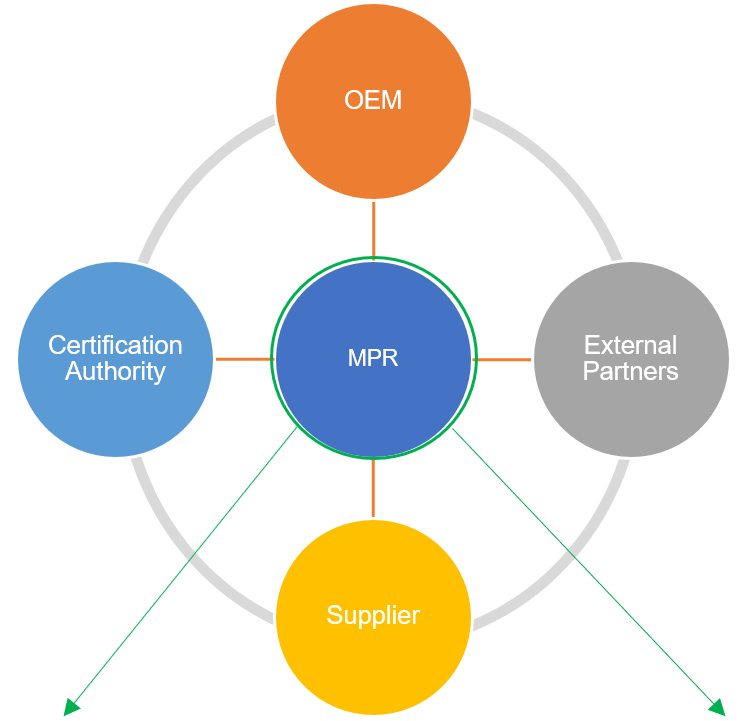 General Information
Information management (change request sheets, component images,
marking information, DUNS number, etc.)
Clarification of drawing contents
Support with drawing changes
Confirmation of request (after certification)
Verification of documents, for example:

Typing name / nomenclature / model designations
Certificates
Inspection reports
Marking approval
Manufacturer's self-declarations
Test reports
Certificate Support
Verification of existing certificates
Explanation of which authorities are responsible
Verification of marking according to OEM requirements
Identification of components requiring testing and certification
Preparation of application documents and filing
Organisation of factory inspections
Organisation of product testing
Obtaining manufacturer's self-declarations
Application for marking approval
Organisation of certificate changes
Contact us!
MPR China Certification – Professional consulting and implementation of certification projects world-wide.