MPR Summer Event – Outdoor Challenges with Variety
20. July 2023
On July 17, 2023, the MPR team gathered for their annual summer event, which this time took the form of a triathlon with sporting events and cognitive challenges in the beautiful town of Kelkheim, Hessen.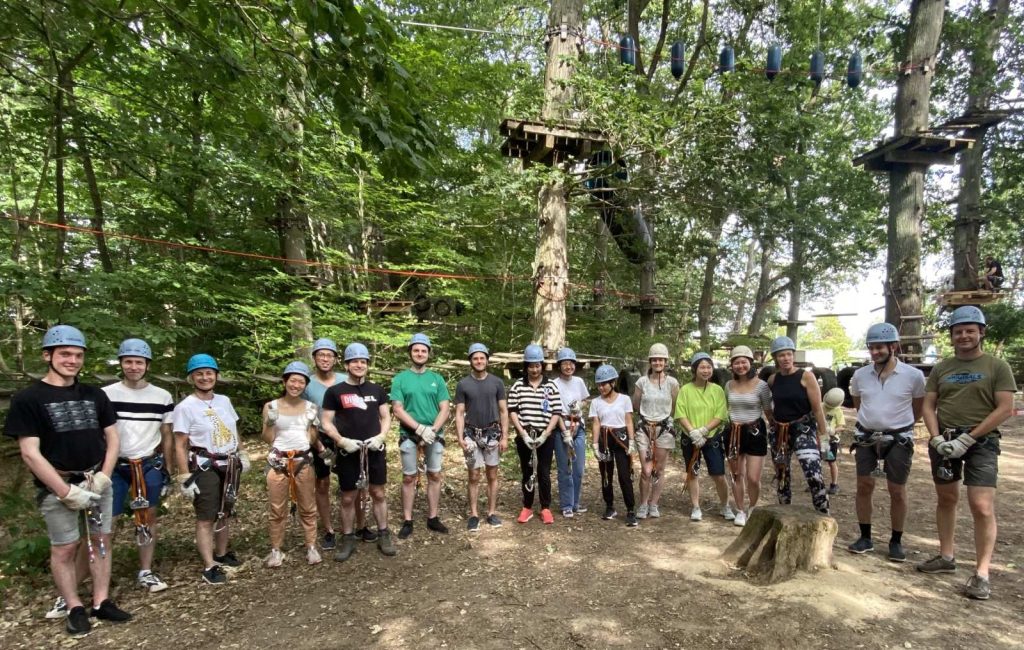 The day kicked off with an archery competition, which raised the team's performance to a new level in a very short time.
The participants then embarked on the first stage of a hike through the countryside, which led to the high ropes course in the forest. Dizzying heights and a variety of difficulty levels kept the adventurers on their toes providing fun and thrills.
The day was rounded off with a delicious dinner in the idyllic beer garden of the Gimbacher Hof in the Vordertaunus region, where the colleagues were able to reflect on the day in a relaxed atmosphere and indulge their taste buds.
A heartfelt thank you for the organizers and the entire MPR team for making this company outing an unforgettable event.